Reduce Employer Healthcare Costs

Identify cost drivers. Take Action. Engage members. Save up to 3%.


Easily Understand Risks

Create Action Plans

Connect with Members 24/7/365 Support

Track Success
Why does managing healthcare spend have to be so DIFFICULT ?
$12,600
Average Annual Healthcare Spend Per Employee
Struggling to identify the causes of rising costs?
Lacking a strategic plan and actionable data to impact change?
30%
Wasted Spend on Healthcare Services
No way to communicate with individual members?
Lack of transparency preventing members from finding high quality, lower-cost care options?
$2,000,000
Potential Wasted Spend
Finding it difficult to engage members pro-actively?
Struggling to measure the success of programs, campaigns, and incentives?
It doesn't have to be.
Let us show you a better way.
Data is great, but understanding it and driving actions with benefit plans, incentives and solutions are where the rubber meets the road. Many data companies offer to mine data, but Zakipoint Health's z5 "platform" delivers the actionable insights, opportunities for cost-saving, and tracks the effectiveness of programs, in a visual tool, that plans must have today. Z5 takes data to the net level. Including z5 as an integrated piece of my advisory offering helped me close a contract for a 2400-employee company!
Pauline SobelmanSenior Vice President
Risk Strategies
We Make Managing Healthcare
Simple and Painless
for Employers & Members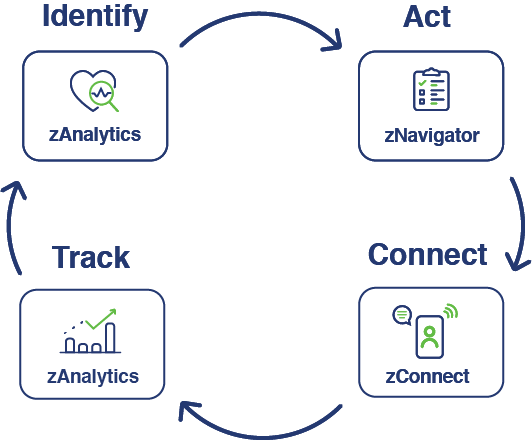 Finally,

a solution that works...
You want to help employers reduce their rising healthcare costs. Without the ability to identify and manage what's driving costs, you're helpless to effect change.
We believe companies and members deserve transparency and tools to help them better understand and control their healthcare costs.
Using our advanced technology, companies have reduced their healthcare risks by 20% and achieved a 3% cost savings on their healthcare spend. We identify risks, drive action, connect with members, and track success, empowering companies to reduce risks and costs, and create healthier, more engaged members.

IDENTIFY
Predictive analytics help you understand risks driving costs.
Access

integrated data from a variety of healthcare and financial sources

Understand data quickly with visual dashboards

Discover urgent issues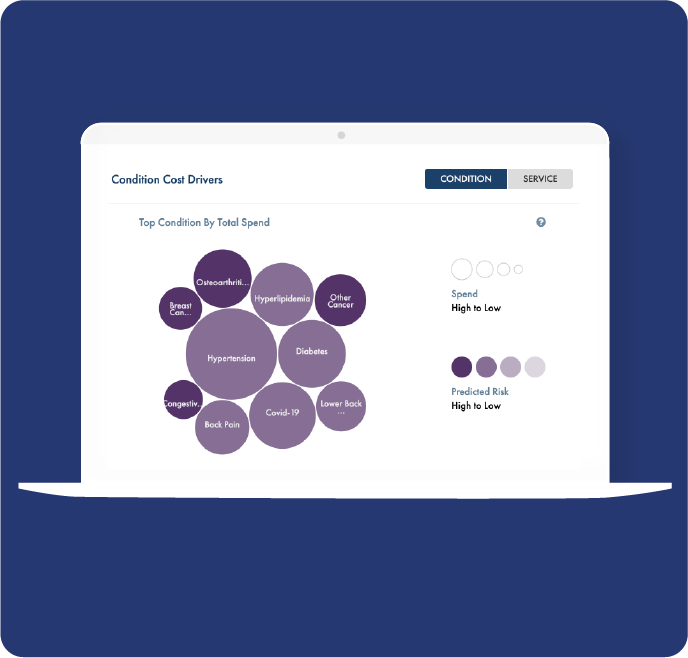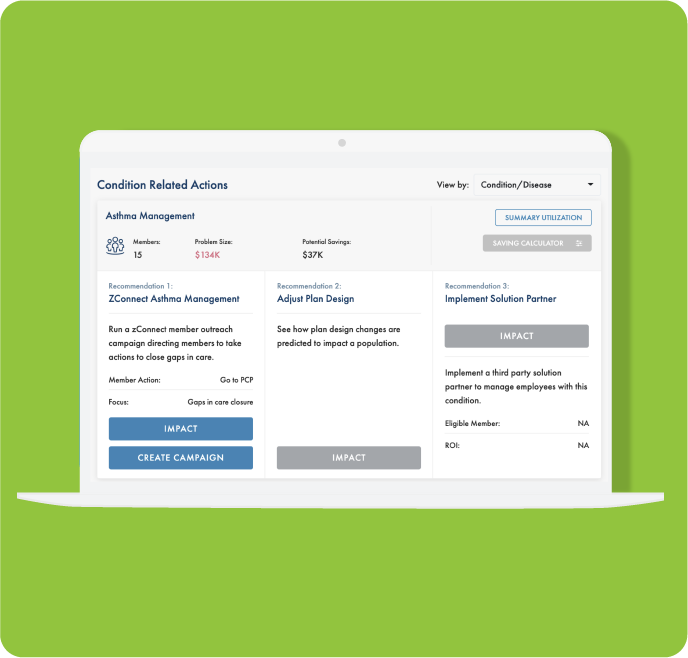 ACT
Leverage ready-to-use action plans to improve benefit utilization and drive member action.
Prioritize and take action on opportunities by urgency

Reduce ER visits
Decrease Pharmacy spend
Manage chronic conditions
Close chronic condition gaps in care and promote preventative screenings

Hypertension
Cancer Screenings

Target communications to improve health and reduce costs 

Redirect members to high quality, low-cost care



CONNECT
Service members 24/7 to improve member experience and engage and motivate behavior change.
Instantly answer 50% of typical member questions with Mobile App's Artificial Intelligence (AI)

Motivate member behavior change with incentives, actions, and education

Communicate through personalized campaigns

Direct members to higher quality, lower-cost care with cost and quality transparency tools.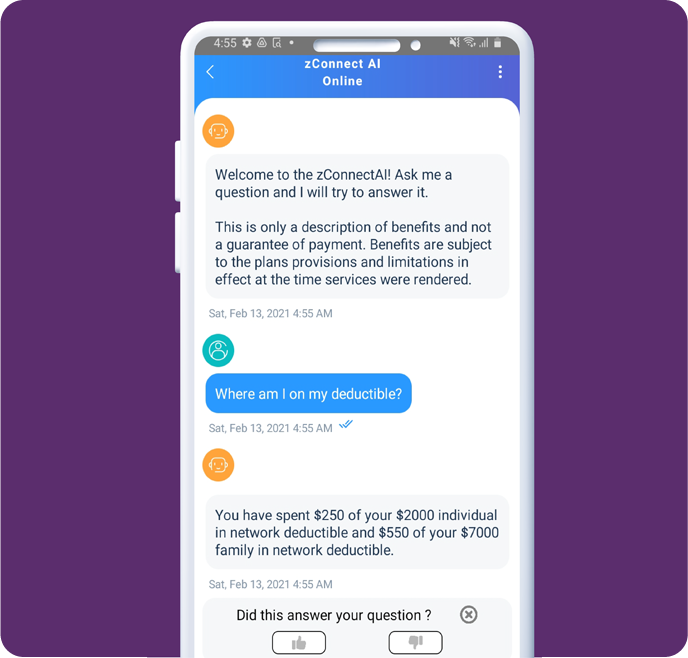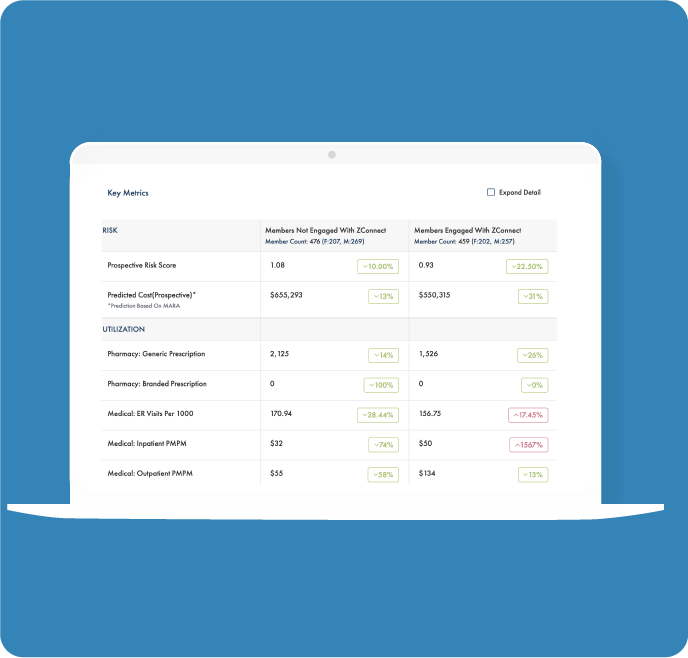 TRACK
Predictive analytics help you understand risks driving costs.
Measure and fine-tune the effectiveness of programs, campaigns, and incentives

Track ROI of programs, campaigns, and incentives

Customize dashboards to analyze and tell a visual story for any specific group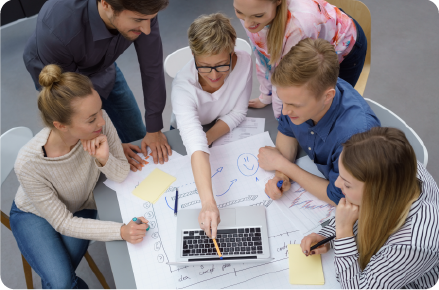 Third Party Administrators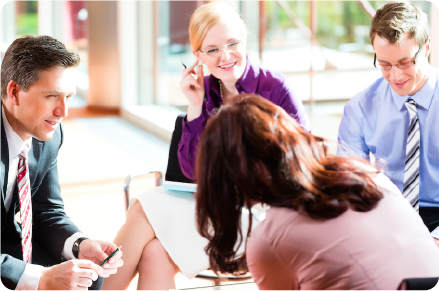 Benefits Consultants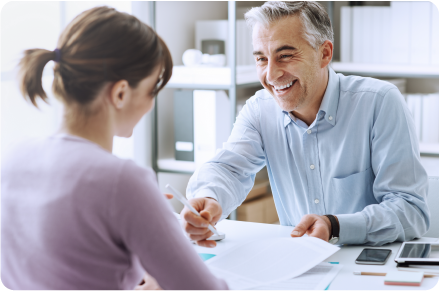 Employers

Step 1. Schedule a free consultation.

Step 2. View a personalized demo.

Step 3. Get a custom solution plan with agreed-upon success metrics.

Step 4. Celebrate lower costs, reduced risks, and healthier, more engaged members.






Member experience and pro-active care navigation through mobile technology is going to be central in managing population risks and benefit plan costs for self-insured employers. zConnect gives us an edge, manages member interactions, and promotes the right care, to the right member at the right time. The application makes a complicated health care system easy to navigate for the plan participants. Our customers are super excited about zConnect.
Ken Uveges
President, Enterprise Group Planning

zConnect gives us an edge over other TPAs, and delivers a strong member experience, tied to impactful member steerage. We have already seen over 10% growth leveraging the zConnect member app.
Dallas Scrip
President, Benefit Management LLC

As the cost of healthcare continues to rise, our clients have charged us with developing and implementing a strategy to appropriately manage the risk associated with their health plan(s). Zakipoint Health's software provides our clients with actionable insights around claim drives and offers innovative solutions to ensure appropriate and effective risk management.
Jack Wilkinson
Senior VP, Employee Health & Benefits Marsh & McLennan
2 minute video on how we can help you
Zakipoint Employer Video
Here at zakipoint Health we help you understand the key drivers of rising employer healthcare expenses and population risk, and how to mitigate these risks. See how we can help you see clearly, drive action, and save money.
Stop wasting healthcare dollars with inefficiency.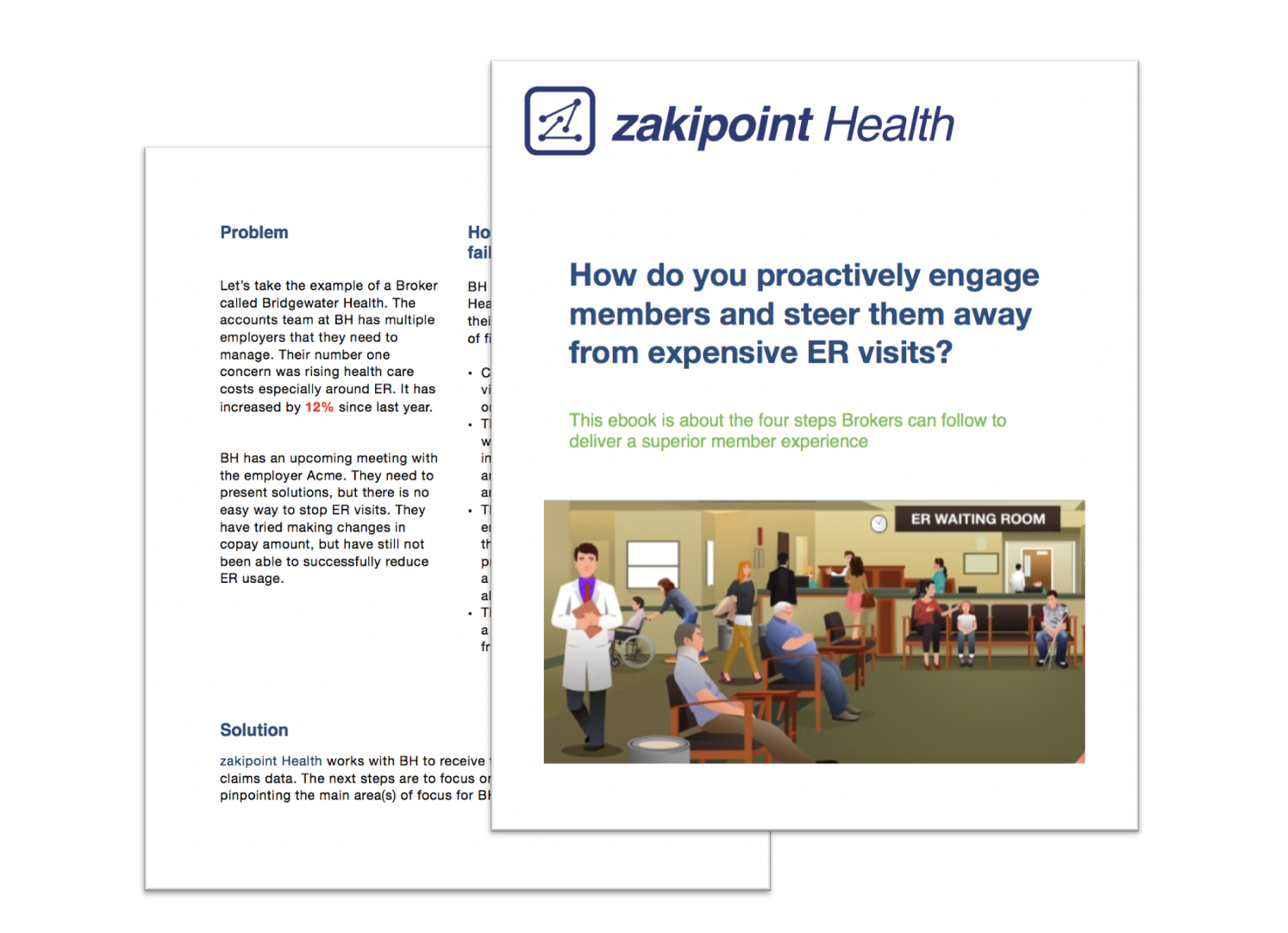 Located in the heart of Boston's Innovation District.